Click here to download the price list for Dock rental at Clube Naval de Portimão

How to rent a PWC dock in 8 steps
1. Call us on +315 282 343 086 to confirm availability and take pre-booking over the phone;
2. Make sure you read and accept all the terms and conditions;
3. Download the
Rental Agreement
and fill it out with your details;
4. Transfer the total amount and save the proof of payment;
IBAN: PT50 0033 0000 00015193662 98
5. Send an email to info@angelpilot.com with the proof of payment, along with the rental agreement properly filled out and signed, copy of your ID and copy of the registration document of the Jet Ski;
6. You will receive the invoice and a booking confirmation on your email as soon as the amount is in our account. If you don't receive the email in 4 working days, please call us on +351 282 343 086.
7. Before you start using the PWC floating dock, please go to the reception desk at Club Naval, to pay the membership fees (only if applicable) and register your fingerprint to have access to the marina. Reception Opening Hours:
- Monday to Friday 09:00 – 13:00 / 14:00 – 18:00
- Saturday: 10:00 – 13:00
- Sunday: Closed
8. Start docking and launching effortlessly and enjoy your time in the water!
Please note that although the EZ Dock PWC floating dock helps protect your watercraft from damages caused by the water, wind, and waves, you should use a cover while the Jet Ski is on the platform.


Click here to read the regulation (Portuguese).


Why renting a PWC Floating dock EZ Dock?
EZ Dock is the worlds leading manufacturer of high-quality modular floating docks, boat and PWC lifts, and accessories. Engineered for low maintenance and durability, EZ Dock is the most stable, patented floating dock system on the market.
EZ Port revolutionized docking and launching with the original, drive-on PWC lift. The industry leader, EZ Port® is the simplest and most durable drive-on, push-off method of dry-docking. The raised bow stop helps prevent drives from overshooting, and there is no winching, cranking, pumping or hoisting needed.
The polyethylene construction provides outstanding load capacity, functionality and safety.
The EZ Port is simple to use, even for beginners. Whenever you want to enjoy your Jet Ski, all you have to do is push the PWC off the dock with no problem, and when you come back, you just need to drive on with ease and you can avoid slippery and really dangerous ramps. You will also save money because you won't have to buy a trailer and pay for trailer maintenance.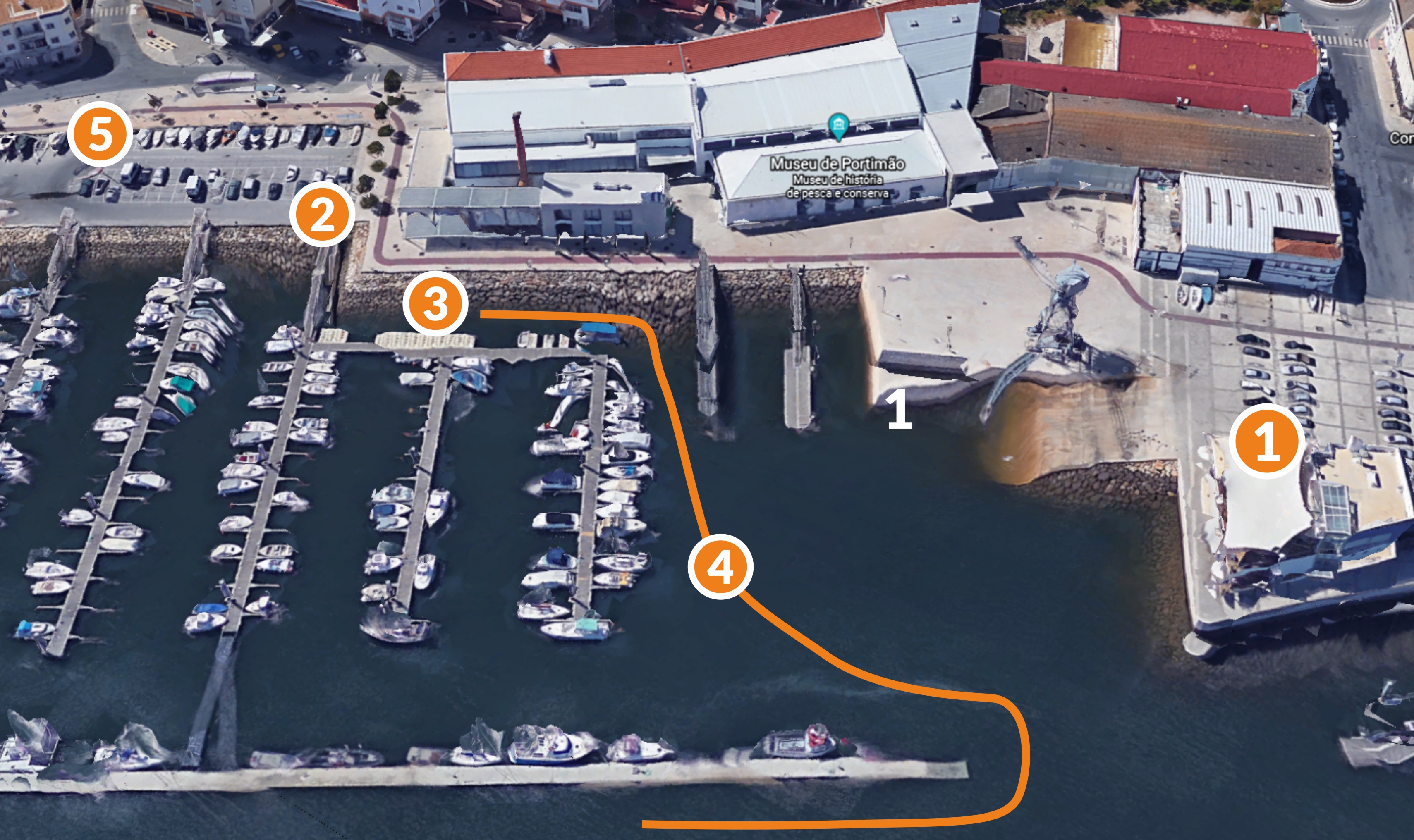 1.
Reception


2.

Access to the pier


3.

Floating docks


4.

Access by sea


5.

Access to parking for members